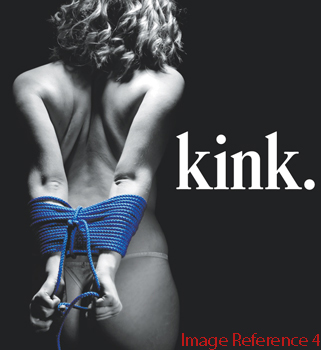 So when it comes down to it, what is the difference between the two perspectives? The difference is highlighted how each term defines "sane" or "safe". SSC defines these terms separately and leaves them mildly vague and open to interpretation. It can be implied that what is considered "safe" and "sane" is based on common views of the community and society. In contrast, R.A.C.K acknowledges the differences between individuals views of what is "safe" and encourages the individual players to choose for themselves what level of risk they wish to take. It allows more flexibility for those who wish to engage in play while under the influence of drugs or alcohol or certain types of play that have a significantly higher level of risk.
Which is better?
It is the opinion of this writer that neither term is better than the other. Both terms adequately put across the most fundamental idea: that play should be engaged in by consenting parties who are knowledgeable and taking all precautions they deem necessary for the type of activity; the crucial intent is put across, the rest is semantics which can (and probably will) be debated at length. The important point here when choosing what definition works for you is to understand the underlying message. Each person will choose which is better based on their experience and comfort.
For the purposes of this site, we will make use of R.A.C.K as this site will cover activities with a wider range of risk and we wish to make sure that we explore all the different options so that you may make informed choices of your own.
No Matter What Stance, Consent is Important!
Getting consent is sexy! Mainstream society encourages people to simply take action and pushes the idea that just making assumptions about what your partner wants and where they are at makes you suave and sexy. On paper many people agree that getting clear consent is better but in practical reality there are still many that feel this is awkward. Don't be fooled by that thinking. Don't be afraid to have a frank and honest conversation about boundaries and consent with your partner. Take that moment during a scene to check in with them about their comfort. It shows you care.
It is also important to know how your partner views BDSM risk and their consent philosophy. Do they prefer the safe, sane, and consensual view? Or do they view their activities through the lens or risk aware consensual kink? Having a grasp of where your partner stands on consent makes for more satisfying and rewarding play time. Whether you choose SSC or R.A.C.K, be sure to communicate where you stand with your partner as well.
Written September 20, 2011 | Updated April 15, 2015
Article References
Amor, B. (2008, 08 25). BDSM 101 - SSC (Safe, Sane and Consensual) Vs RACK (Risk Aware Consensual Kink). Retrieved 10 13, 2011, from Associated Content: http://www.associatedcontent.com/article/950741/bdsm_101_ssc_safe_sane_and
_consensual.html
Brame, D. G. (2000). Come Hither: A Commonsense Guide to Kinky Sex. New York: Fireside Rockefeller Center.
Kay, T. (2011). Safe, Sane, and Consensual. Retrieved 09 25, 2011, from RCDC: http://www.rcdc.org/articles/tamar-ssc.html
LLC. (2011). Dictionary.com. Retrieved 05 20, 2011, from Dictionary.com: http://dictionary.reference.com/
Michael, M. (n.d.). SSC and RACK. Retrieved 10 13, 2011, from Louisville Munch: http://www.louisvillemunch.com/article/ssc-and-rack.html
Nichola, L. (2006). From SSC to RACK to RISSCK?. Retrieved 10 13, 2011, from Different Equals: http://www.differentequals.com/rissck.html
Norman, S. (1997). Safe, Sane Consensual?. Retrieved 09 24, 2011, from Safe, Sane Consensual: http://www.coolcatdaddy.com/cyrwyn/SafeSane.html
Ownership & Possession. (2003). Risk-Aware Consensual Kink. Retrieved 10 13, 2011, from Ownership & Possession: http://www.ownership-possession.com/wiki/Risk-Aware_Consensual_Kink/
Ownership & Possession. (1997). Safe, Sane, and Consensual. Retrieved 10 13, 2011, from Ownership & Posession: http://www.ownership-possession.com/wiki/Safe,_Sane,_and_Consensual/
Stein, D. (2000). Safe Sane Consensual. Retrieved 09 25, 2011, from Safe Sane Consensual: http://www.leatherleadership.org/library/safesanestein.htm
Switch, G. (2001). Origin Of RACK; RACK vs. SSC. Retrieved 10 13, 2011, from Leather Roses: http://www.leathernroses.com/generalbdsm/garyswitchrack.htm
TV Tropes. (n.d.). Safe, Sane and Consensual. Retrieved 10 13, 2011, from TVTropes: http://tvtropes.org/pmwiki/pmwiki.php/Main/SafeSaneAndConsensual
Image References
Someone else's art deserves recognition! The images presented in this article were borrowed from the following places:
Header Image: https://fbexternal-a.akamaihd.net/safe_image.php?d=AQDW989AYkwbThEJ&w=470&h=246&url=http%3A%2F%2Fs3-static-ak.buzzfed.com%2Fstatic%2F2015-02%2F12%2F15%2Fcampaign_images%2Fwebdr10%2F25-things-everyone-should-know-about-bdsm-2-23179-1423774261-56_dblbig.jpg&cfs=1&upscale=1 | Retrieved April 15, 2015
Image 4: http://www.bsudailynews.com/polopoly_fs/1.2004935!/image/3553974578.jpg | Retrieved October 13, 2011