What is the Legal Difference Between BDSM & Assault?

Legality depends on location so please check the information in your area for the best and updated information. This portion will focus more on Canada as this is the homeland of the Keeping it Kinky authors.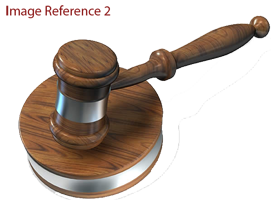 BDSM and legality is a bit of a grey area. No one is overly concerned with the lighter forms of play but once you move into the heavier play types that carry a risk of real danger, either physical or emotional, suddenly there is the additional risk of legal recourse.
At this time there are no specific laws that protect those who engage in BDSM play. The Criminal Code discusses in Section 265(1) that "a person commits assault when (a) without consent of another person he applies force intentionally to that other person, directly or indirectly" (Department of Justice Canada, 2011).
Within legal consideration, the threshold for what counts as assault is placed relatively low. The Criminal Code holds that "bodily harm" is considered any injury that hinders the health or comfort of a person that is more than trifling in nature (Department of Justice Canada, 2011). This means that any BDSM activity that breaks skin, be it from a good whipping or foam Nerf bats, that lasts more than a day could be considered serious enough to be assault. Once bodily harm is found, the court must decide if it interferes with the health or comfort of the victim.
What About Consent?
So where does all this leave consent? If the definition of assault is that it occurs "without consent", that should clear BDSM players from worry... right? Unfortunately, this is not the case.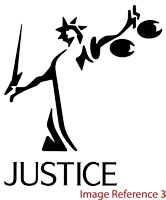 The courts have previously ruled that you cannot consent to assault that ends in harm of more than a transitory or trifling nature. In the case of R. v. Welch, they discussed that a victim cannot consent to bodily harm unless the accused is acting within an approved social purpose when the harm is inflicted; the Canadian courts however, do not currently accept BDSM as an approved social purpose. (Canadian Legal Institute, 1995).
There is also the consideration that while consent can be given, it can also be withdrawn. In many types of BDSM, protestation and begging to stop is part of the game, making the importance of safe words paramount; however, protestation can complicate and blur the line of when and if consent was withdrawn during a scene.
In a safe play environment with partners that know each other well this is less of a concern but there are exceptions to this and those engaged in this lifestyle must be aware of it. In the case of R. v. J.A, a couple engaged in a consenting scene involving asphyxiation, bondage, and intercourse. Seven weeks after the scene, the couple got into an argument and one player went to the police and informed them of the aforementioned scene and gave a statement indicating there had been no consent. It resulted in the partner being sentenced to jail and placed on the sex offender registry. The case was appealed and the court decided that a person can give advance consent to activities that occur while they are unconscious but this is still an example that has some devastating personal effects and also perpetuates a negative image of BDSM in the Criminal Justice field (Canadian Legal Information Institute, 2010).
The Future of Law & BDSM
The law is slowly changing where BDSM is concerned. The case of Barker VS Hayes in 2006, a man from Vancouver was arguing that the Vancouver Police Department discriminated against him due to his preference for BDSM as well as his religion. This case has spaced several years and reached its current conclusion in 2010 where the Court decided that this was not a case of discrimination and therefore did not deliberate on whether BDSM falls under the protected Code of Human Rights under "sexual orientation", despite evidence and expert testimony that supported it (Canadian Legal Information Institute, 2010).
It is the hope and belief of this writer that the law will become more clear and friendly to those engaged in alternative lifestyles. All players should be aware of this grey area where the law is concerned. It is important to be careful who you play with and stay aware of your rights.
Find Cases in Your Area, Know Where You Stand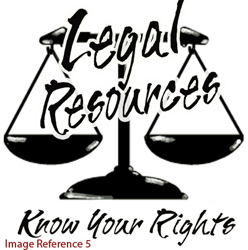 It is important to know where the law stands on BDSM activity where you live and to know what potential legal risks you could be facing. As part of risk aware consensual kink, you and your partner should discuss how you wish to address any legal risk. The following sites are the legal case archives.
If you are aware of a better link than the one listed or wish to update us with the link for your country, please contact us. Play safe!
Written September 2, 2011 | Updated April 1, 2015
Article References
Canadian Legal Information Institute. (2010). Hayes v. Vancouver Police Board and another (No. 2), 2010 BCHRT. Retrieved 09 06, 2011, from CanLII: http://www.canlii.org/en/bc/bchrt/doc/2010/2010bchrt324/2010bchrt324.html
Canadian Legal Information Institute. (2010). R. v. J.A., 2010 ONCA 226. Retrieved 09 10, 2011, from CanLII: http://www.canlii.org/en/on/onca/doc/2010/2010onca226/2010onca226.html
Canadian Legal Institute. (1995). R. v. Welch, 1995 CanLII 282 (ON CA). Retrieved 09 10, 2011, from CanLII: http://www.canlii.org/en/on/onca/doc/1995/1995canlii282/1995canlii282.html
Department of Justice Canada. (2011, 09 07). Criminal Code. Retrieved 09 10, 2011, from Department of Justice: http://laws-lois.justice.gc.ca/eng/acts/C-46/
Image References
Someone else's art deserves recognition! The images presented in this article were borrowed from the following places:
Header Image: http://www.legalaid.nb.ca/en/uploads/images/legal_aid_slider.jpg | Retrieved April 1, 2015
Image 1: http://www.lamasrichie.com/wp-content/uploads/2010/10/Legal-image.bmp | Retrieved September 3, 2011
Image 2: http://www.realestatedubaiblog.com/wp-content/uploads/2010/11/laws.jpg | Retrieved September 3, 2011
Image 3: http://aisha08.files.wordpress.com/2009/11/justice1.jpg | Retrieved September 3, 2011
Image 4: http://www.cranstonpolice.com/legal.jpg | Retrieved September 3, 2011
Image 5: http://bankruptcytipsblog.com/wp-content/uploads/2010/11/legal.jpg | Retrieved September 3, 2011