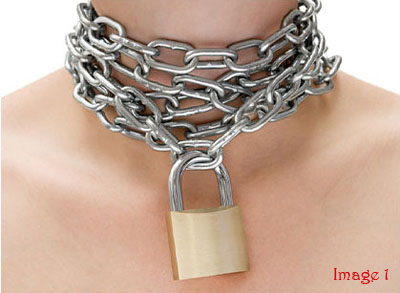 The common dictionary would tell us that submission is "an act or instance of submitting" (Dictionary.com, 2012). Within a BDSM context, submission is the act of giving up power to another (Shadowborne, 1997). For many this is a frightening concept but it is also empowering and something that many people spend their lives looking for the proper chance to do so. The act and depth of submission can range from a single scene to a lifestyle choice but an act of submission is integral to a D/s scene, even in a simple one the bottom must give up enough control to the top for BDSM to occur (Masters, 1998). It is important that you choose an ethical play partner. If you end up playing with someone you don't know well or has poor knowledge or ethics where BDSM is concerned, it could evolve into a situation that is unsafe for you.
Submission can take many forms and while it can be incorporated, and often is, submission is not about sex. For many submission is about sensuality, trust, control, vulnerability, communication, honesty and caring (Tied Moments, 2001).
There are many opinions of what constitutes the different types of submission. These opinions come with lots of different labels and theories. Each person must decide for themselves what label feels right and what specific meaning it has for them. These labels and meanings can change with time or even with a different relationship context.
About Submission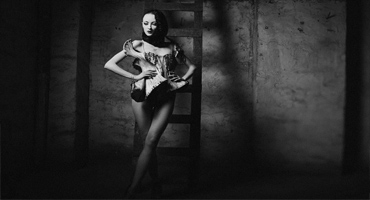 Despite giving up control, submissives retain certain rights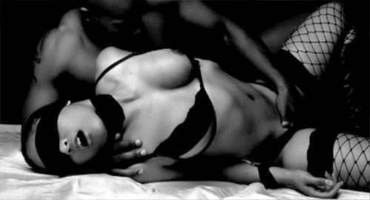 What makes a good submissive?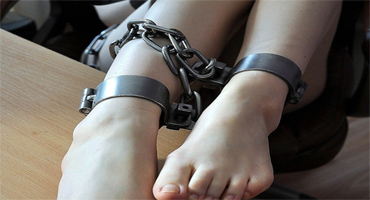 Learn more about the submissive headspace
Continue to Grow as a Submissive Player
A lot of people enjoy submission but you and your partner can take your play to the next level. Grow as a BDSM player and explore your boundaries. Have your partner explore their Dominant personality. Be an active part of enhancing your play life. If you've found these articles helpful, please contribute to our efforts and don't forget to sign up for our mailing list. If you're looking to increase your BDSM collection, please check out our store.
Written July 4, 2012 | Updated February 13, 2017
Article References
Dictionary.com. (2012). submission . Retrieved 06 10, 2012, from Dictionary.com: http://dictionary.reference.com/browse/submission?s=t
Kaldera, R., & Tenpenny, J. (2009). Dear Raven & Joshua: Questions & Answers about M/s Relationships. Hubbardston: Alfred Press.
Kneer, J. (1995). Rights Of A Submissive. Retrieved 06 30, 2012, from Leather Roses: http://www.leathernroses.com/submission/subrightsa.htm
Krause, M. (2001). Training Every Sub/Slave Needs. Retrieved 07 4, 2012, from Leather Roses: http://www.leathernroses.com/submission/krausetrainslave.htm
Masters, P. (1998). Understanding Submission. Retrieved 06 14, 2012, from Peter Masters -BDSM-: http://www.peter-masters.com/wiki/index.php/Understanding_Submission
Shadowborne, R. (2004). Characteristics of a Successful Submissive. Retrieved 07 04, 2012, from Leather Roses: http://www.leathernroses.com/submission/subtraits.htm
Shadowborne, R. (1997). What Is Submission?. Retrieved 06 12, 2012, from Leather Roses: http://www.leathernroses.com/submission/whatissub.htm
Tied Moments. (2001). Submission. Retrieved 06 15, 2012, from TiedMoments.com: http://www.tiedmoments.com/submission/submission.htm
Image References
Someone else's art deserves recognition! The images presented in this article were borrowed from the following places:
Header Image: http://s586.photobucket.com/albums/ss305/lawson_becca2/utherverse/BDSM/?action=view¤t=Submission.jpg&sort=ascending | Retrieved July 4, 2012