There have always been many questions in finding partners to play with. When beginning to look for a new play partner it is important to know what you are really wanting and looking for. As a relationship involving BDSM requires a high degree of trust and that trust musts be built, knowing what your wants and desires are and being honest about them will help build that trust with future partners as well as help you find a more satisfying relationship. Embarking on this self discovery can also help you narrow down on things you would really like to try.
What are you really looking for?
The following questions should help you determine some of the things you should consider that a perspective partner will want to know about you. Having as many of these things defined can help greatly but do not stress if you don't know the answers to some, or any, of them. Take some time to think about it. If you truly do not know how you feel about, that's ok. The goal here is to be able to provide a starting place for yourself.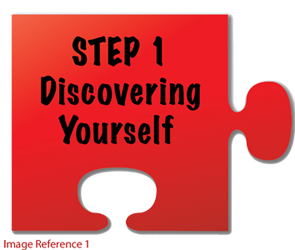 What type of kink are you interested in?
Do you want a romantic relationship? Or only a BDSM one?
Do you want an exclusive relationship?
How much freedom do you want to play with others outside the relationship?
How much time are you willing to invest?
How much time do you want invested in return?
Where do your boundaries lie? Do you want to push them?
What compromises are you willing to make?
What is non-negotiable or a deal breaker for you?
When meeting a perspective partner, having taken some time to put some thought into what you actually want will communicate that you are more serious about being a reliable partner. It is important to be honest with prospective fetish partners with these ideas and you should include as much information in you feel is important to know at each stage of development. This is especially important if you are seeking a romantic/sexual relationship with a new partner; there are no off-limit topics when sexual intimacy is the goal (Rinella, 1999).
How to Choose Your Kinky Interests
There are a lot of fetishes out there, more than we could ever list in one page. Variety is part of the call of interest for many people who have chosen the alternative lifestyle. With so many kinks out there, how do you narrow down what you're interests are? A good plan to start you on this path is the Yes, No, Maybe list. Write down a list of BDSM activities, or grab one from the internet, and as you go through each one mark it with your choice or Yes, No, or Maybe. This is far from a comprehensive list but here are some to get you started
Anal
ABDL
Spanking
Flogging
Whipping

Strap-ons
Play Piercing
Rope Bondage
Fire play
Bondage

Blindfolds
Humiliation
Golden Showers
Blood Play
SCAT

Biting
Scratching
Knife Play
Violet Wand
Electro Play
There are plenty of sites that will help you narrow down some interests and introduce you to some concepts. One test that we like is the BDSM Test.
People Change, You Can Too
Now that you've answered some, or all, of these questions remember that people change over time and you are likely to as well. You're tastes may change or you may desire different things after some experiences. There is nothing that needs to be rigid or set in stone here and any of these questions can be reassessed at any time. For now you can move on to consider what type of characteristics your potential partner should have. Share this article or join our mailing list to stay in touch with new articles coming out. Also visit our store.
Written December 7, 2011 | Updated October 10, 2016
Article References
Brame, D. G. (2000). Come Hither: A Commonsense Guide to Kinky Sex. New York: Rockefeller Center.
Cherry, K. (2011). What Is Personality?. Retrieved 12 06, 2011, from About.com: http://psychology.about.com/od/overviewofpersonality/a/persondef.htm
Easton, D., & Hardy, J. W. (2003). The New Topping Book. Eugene: Greenery Press.
Kaldera, R., & Tenpenny, J. (2011). Real Service. Hubbardston: Alfred Press.
Rinella, J. (1999). Seeking Partners. Retrieved 11 30, 2011, from Leather N Roses: http://www.leathernroses.com/generalbdsm/rinellaseeking.htm
Salon's Kitty. (2011). Choosing a Mistress. Retrieved 12 03, 2011, from Salon's Kitty: http://salonkittys.com/salonkittys/choosing_a_mistress.shtml
Image References
Someone else's art deserves recognition! The images presented in this article were borrowed from the following places:
Header Image: http://www.58twelve.com/wp-content/uploads/2013/08/get-to-know-yourself.jpg | Retrieved April 2, 2015
Image 1: http://www.ark.com.my/UserFiles/Image/CPG%20-%20Step%201.jpg | Retrieved December 7, 2011