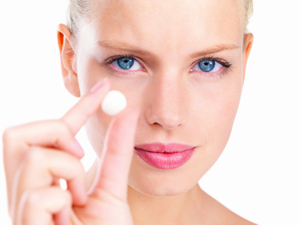 Thankfully chlamydia can be easily treated and cured so that there are no risks of long term effects of the infection. Anyone who is HIV positive may receive the same treatment as those who are HIV negative as well (Centers for Disease Control and Prevention, 2016). There are a few different treatment options, from a single dose antibiotic to a regime of antibiotics that range from one to two weeks. You can discuss with your health care provider what will be best for you and your case (Kim, 2015).
Treatment Options for Chlamydia
Which treatment option is best for you will depend on a number of factors including age, other conditions, as well as any personal allergies to any medications that you have. The biggest thing that may cause the treatment to be ineffective is lack of compliance in taking the antibiotics as prescribed. More than 95% of patients will be cured of chlamydia if they stick to their treatment plan and take their antibiotics correctly (NHS, 2015). Even if you are feeling better and your symptoms disappear be sure to take the full course of treatment recommended by your health care provider to ensure that the infection is completely cured.
There is particular concern for adolescents failing to comply with the recommended treatment either due to lack of concern over it or attempting to hide that information from their parents or other caregivers (Qureshi, 2015).
So what exactly are the treatment options?

Azithromycin - 1 g single oral dose
Doxycycline - 100mg twice a day orally for 7 days
Erythromycin Base - 500mg four times a day orally for 7 days
Erythromycin Ethylsuccinate - 800mg four times a day orally for 7 days
Levofloxacin - 500mg once a day orally for 7 days
Ofloxacin - 300mg twice a day orally for 7 days (Center for Disease Control and Prevention, 2015)
Women who have other infections, such as pelvic inflammatory disease, may require a longer course of treatment or need to be hospitalized to receive their antibiotics intravenously (WebMD, 2015). Women who are pregnant may also require a different form of treatment that would be discussed by your clinic (NHS, 2015).
When Can I Have Sex?
It is very important to know that while you are taking your antibiotics you are still at risk of infecting someone else with chlamydia. DO NOT HAVE SEX UNTIL YOUR TREATMENT IS COMPLETE! Even if both you and your partner are taking the antibiotics you can run the risk of re-infection if you engage in vaginal, anal, or oral sex before finishing your regime, even if you use a condom (NHS, 2015).
Is There Any Follow Up?
Once you have completed your prescribed treatment plan you should not need to follow up with your health care provider unless there is some cause for concern that the infection has not cleared up. The most common reasons for re-infection to occur is by engaging in sexual activity before completing the course of antibiotics or by sexual partners failing to receive treatment for the infection (Center for Disease Control and Prevention, 2015). Some clinics will request that you return in three to four months time to be retested to ensure that re-infection did not occur (Planned Parenthood, 2014).
Chlamydia Treatment & Sexual Partners
If you have been diagnosed with chlamydia, it is important that ALL of your sexual partners have been informed, especially since many people don't always display symptoms. For the safety of everyone, it would be best to inform all sexual partners you've had in the last six months. If you have some concerns about contacting these partners, you can discuss it with your clinic or a specialist sexual health adviser as they may be able to help you contact past partners with this information. If the clinic notifies they can send a note or a phone call suggesting that person who for a sexual health check up and your name will not be mentioned and your confidentiality protected (NHS, 2015).
Better Health, Better Play
There are a lot of very excellent reasons to take care of your body and your overall health. Keeping yourself and your partners safe by regular STIs screenings is an important part of ensuring a safe and happy relationship. When you are in better health, you are also reducing the risks when you engage sexual activity and in different types of BDSM. Keep yourself healthy and get your regular sexual health screening.
Written February 24, 2012 | Updated February 1, 2016
Article References
Center for Disease Control and Prevention. (2015, 06 04). Chlamydia Infections. Retrieved 02 01, 2016, from CDC : http://www.cdc.gov/std/tg2015/chlamydia.htm
Centers for Disease Control and Prevention. (2016, 01 08). Chlyamydia Treatment and Care. Retrieved 02 01, 2016, from CDC: http://www.cdc.gov/std/chlamydia/treatment.htm
Kim, S. (2015, 09 11). Chlamydia Infection. Retrieved 02 01, 2016, from Healthline: http://www.healthline.com/health/std/chlamydia#Overview1
NHS. (2015, 10 06). Chlamydia - Treatment. Retrieved 02 01, 2016, from NHS Choices: http://www.nhs.uk/Conditions/Chlamydia/Pages/Treatment.aspx
Planned Parenthood. (2014). Chlamydia. Retrieved 02 01, 2016, from Planned Parenthood: https://www.plannedparenthood.org/learn/stds-hiv-safer-sex/chlamydia
Qureshi, S. (2015, 06 26). Chlamydial Genitourinary Infections Treatment & Management. Retrieved 02 01, 2016, from Medscape: http://emedicine.medscape.com/article/214823-treatment
WebMD. (2015, 11 19). Understanding Chlamydia - Diagnosis and Treatment. Retrieved 02 01, 2016, from WebMD: http://www.webmd.com/sexual-conditions/guide/understanding-chlamydia-treatment
Image References
Someone else's art deserves recognition! The images presented in this article were borrowed from the following places:
Header Image: http://www.nakedtruth.idaho.gov/images/Chlamydia_image.jpg | Retrieved April 28, 2015
Image 1: http://healthlob.com/wp-content/uploads/2011/06/Chlamydiapl.jpg | Retrieved April 28, 2015