Drugs are extremely controversial topic for many people, even outside the context of BDSM. Drugs are a double edged sword. They have given us cures to disease, improved health and given us solutions for pain management. They have also contributed to destroying health, families, and lives. The context in how the drugs are used is everything. The majority of the BDSM community feel strongly that drugs have no place in BDSM relationships but there are some who feel that drugs can be used to enhance the experience. We will continue to explore the different angles and perspectives around drug use in BDSM relationships.
Drugs & BDSM: Exploring the Different Angles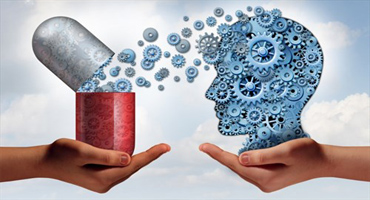 Is it possible to form a healthy BDSM relationship in recovery?
Take Control of Your Choices
Drugs can be a means of escape but BDSM is all about taking control of your life and your choices. Even submissives are exercising control by choosing to surrender it to their Dominants. Educate yourself on the different potentials for what choices you make. Join our mailing list today and never miss a new article. You can also support the creation of new published research by donating or visiting our shop.
Written December 13, 2016